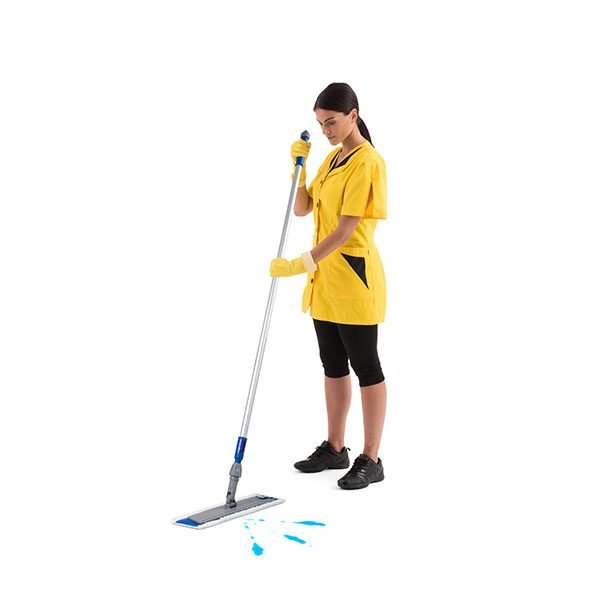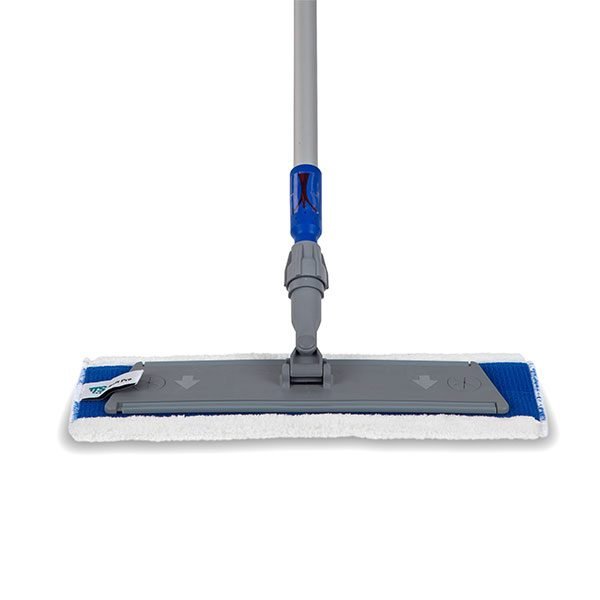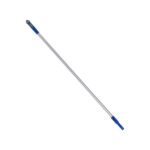 'Jet' Mopping System
A complete self contained colour coded microfibre mopping system for maintenance and disinfection of hard floors. Fast mop change with minimal bending and reduces cleaning times by up to 50% reducing labour costs and improving productivity.
Description
Additional information
Description
The Jet mopping system offers a cheaper alternative to the 'Bucketless Bio' Cleaning Tool. The 'Jet' is an innovative new handle with built in water tank.
The water tank is easy to fill and by pushing the button on the top of the handle, it ensures only the correct amount of cleaning solution is applied for the job in hand, therefore reducing waste solution. The system is so easy to use that it requires no training.
Faster Cleaning

Reduction of chemical & water usage

Removes the need for operative to bend
Colour Coded Microfibre Mop Heads

Offering an excellent performance and also super absorbent is our colour coded microfibre mop. This good quality velcro mop can be washed up to 500 times. Ideal for organisations who adopt colour coded cleaning regimes.  Compatible with all velcro frames.